Everyman have announced that their new cinema development in Harrogate will open on the 9 September 2016.
The cinema will join the entertainment complex along with restaurants such as CAU, Veeno and Yo! Sushi.
The site has been developed by 4Urban and have said that they are delighted with the opening of the cinema complex.
The site currently remains under construction, but it is in the final stages of fitting-out. There will be 420 seats over 5 theatres, including one being for private hire, along with a large restaurant and bar area.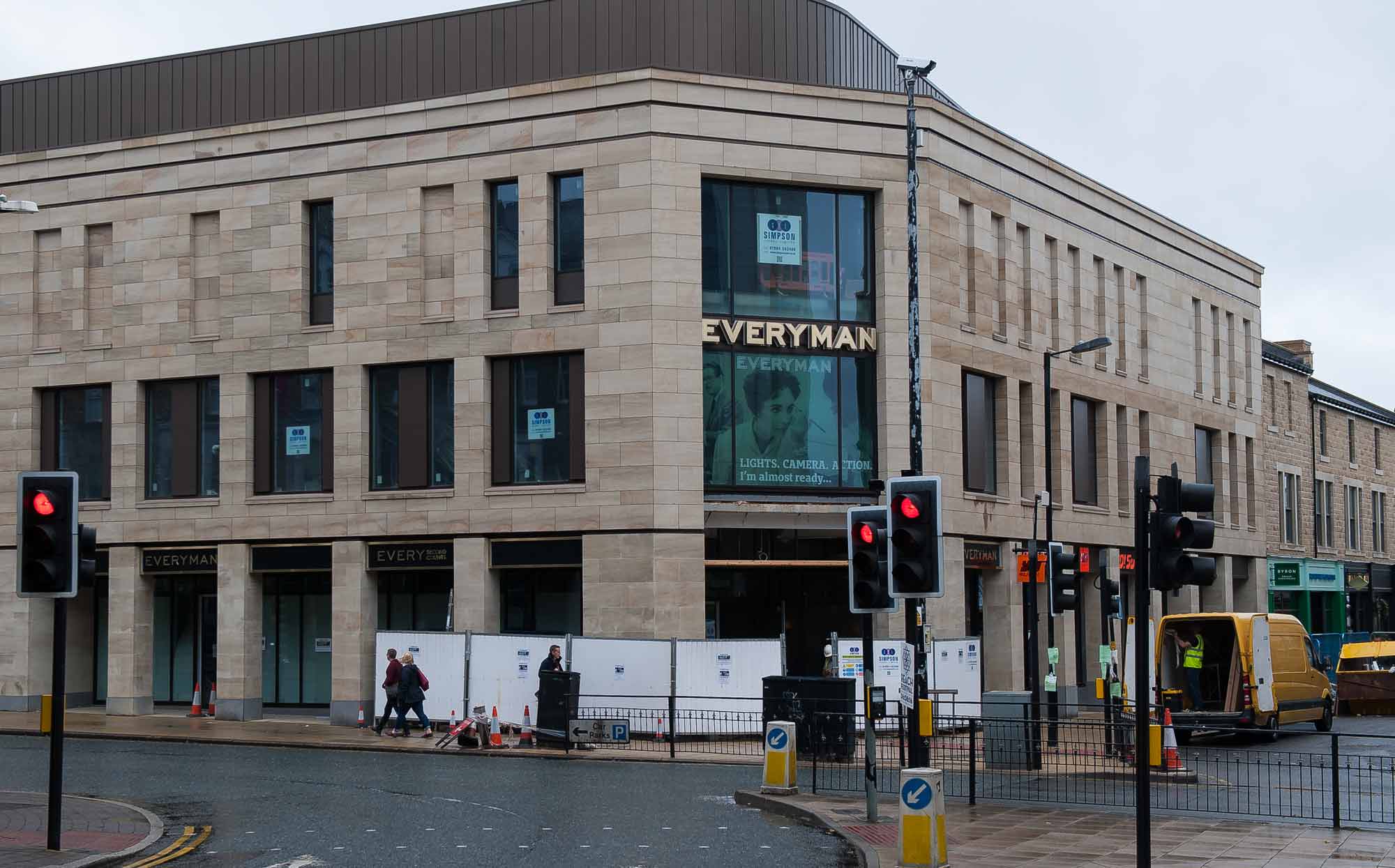 Crispin Lilly is the CEO of Everyman.
Crispin Lilly of Everyman said:

4Urban have invested £10million into this scheme and we have invested a further £4million to bring Everyman to Harrogate.

Moving to Harrogate was, in way, a very obvious step for us to make and yet another evolution of the business. We started out in London and then opened in Leeds during 2013. The Leeds opening was really significant for us as it proved the model was transportable outside of London.

Our plans are to open between 3 and 5 cinemas each year, from small, intimate cinemas in small town to much larger in cities.

We think the style of Everyman very much fits with the style of Harrogate.
The Everyman concept is different to existing cinemas, with an emphasis on an a whole evening out. This is something evident from the space dedicated to the main bar, restaurant and an area for private hire. Food can be pre-ordered being delivered to your seat while watching a film.
Crispin Lilly said:

We are more about having a Gin and Tonic than popcorn, but you can still have popcorn if you want it!

Our aim is to offer a different product to a conventional cinema and for people to think of us as a night out and not just a trip to the cinema.
During a tour of the building today (11 August 2016) there was still plenty of building work going on. The cinema rooms themselves have seats going in, the impressive 4K projectors are being fitted, along with the surround sound speakers. The largest theatre will be equipped with a Dolby Atmos – sound that fills the theatre.
They say that, from experience, the development is on track and it will now go from building site to complete very quickly.
Work is also underway building the staff team. Anna Francis-Coates is from Harrogate and one of the managers.
Crispin added:

Getting the team working well is paramount to what we do, people need to trust that they will be looked after – we are always questioning why would people give up their night to come to us and we aim to look after people in all aspects of coming to the cinema and getting the hospitality right.
The development provides a strong leisure anchor to the town and represents the biggest leisure development in the town for over 15 years.