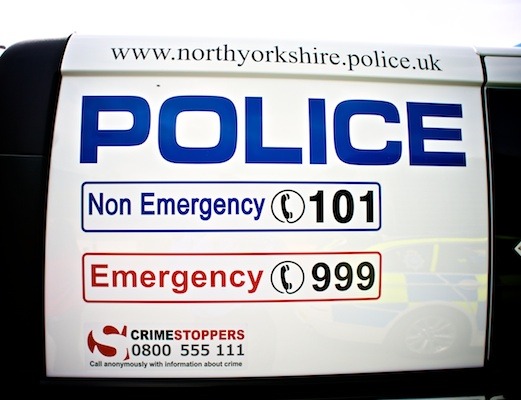 Residents in the Selby area have been urged to keep their homes and vehicles secure as part of the ongoing effort by North Yorkshire Police to clamp down on "two-in-one" burglaries.
This crime prevention advice follows the theft of a black BMW 320D car – reg number LC10ZWX – from a house on York Road in Cliffe, which occurred just before midnight on Thursday 26 July 2012.
The offenders broke into the property via a locked rear patio door and made off with the car keys and car, along with various computer equipment and a smart phone.
There was a similar attempted break-in at a house on The Avenue, South Milford, at about 12.30am on Thursday 26 July, and another on Great Close at Cawood overnight between Tuesday 24 and Wednesday 25 July 2012.
While investigations into these incidents remain ongoing, police have again stressed the importance for every home and vehicle owner to take essential steps to make sure their property is as safe and secure as possible.
Inspector Richard Abbott, of the Selby Safer Neighbourhood Team, said:

We are fortunate to live in a relatively safe and low-crime area and both the police and our partners are determined to keep it that way.

However, we fully recognise that cross-border crime is an issue in our patch, with the two-in-one burglary in Cliffe and the two attempted break-ins during the week emphasising this point.

It is absolutely vital, therefore, that local residents and businesses do everything they can by keeping property and vehicles secure at all times.

In particular, we know that people who own expensive and high-performance vehicles such as BMWs and Audis can be targeted by highly organised criminals, who will go to great lengths to enter properties with the aim of taking the vehicle keys and stealing the cars or 4x4s.

Please take on board the police advice to secure your homes, premises and vehicles, including the importance of fitting the more robust 3 multi-point locks on uPVC doors.
The North Yorkshire Police website contains detailed home and property security advice.
For specific "Two-in- One" burglary prevention advice, please go to www.northyorkshire.police.uk/TwoInOne
Residents and business owners are also urged to follow the Home Security Self Assessment available from
www.northyorkshire.police.uk/HomeSecurityAssessment
Anyone with any information about these burglaries or any suspicious behaviour in the area should contact North Yorkshire Police on 101.