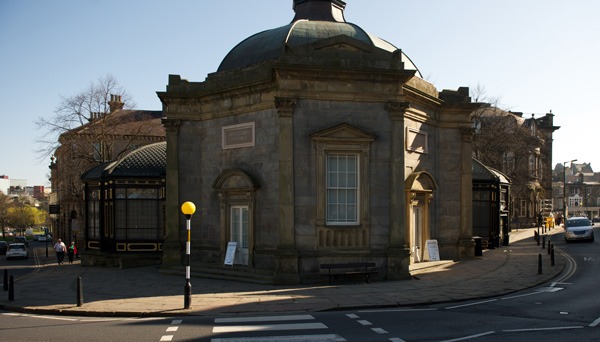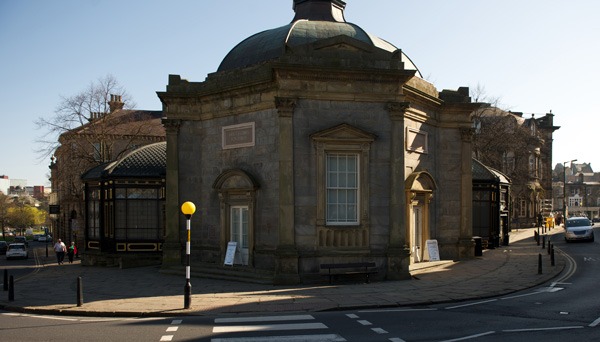 Harrogate Council will this evening (28 March 2012) review recommendations on the continuation of the use of sulphur water at the Pump Rooms.
The water was previously available to sample inside the Pump Rooms and also at an outside tap. Following review of EU regulations Harrogate  Borough Council took the decision to temporarily suspend both while the water was tested.
Following testing, the water has been classified as unwholesome, containing trace elements of certain chemicals, most notably 2.5 times the permitted amount of arsenic.
The report being tabled to councillors this evening will make recommendation to keep the suspension on tasting the water inside the pump rooms but to switch the external tap back on, subject to further safety conditions.
Regular testing of the water will take place initially weekly and improved maintenance regimes will be put into place with the flushing and cleaning of the pipes.
Harrogate Borough Council's insurers will not however insure the Council for allowing consumption of the water, discontinuing consumption of the water within a council building but allowing it to be sampled outside with appropriate signage  does however give them a degree of protection from claim.
A factor within the decision process it to retain the heritage of Harrogate as a spa town.
The results of the testing showed:-
Ammonium 13 mg/l NH4     (0.5 max permitted)
Chloride 7800 mg /l Cl (250 max)
Boron 2.4 mg /l B (1 max)
Fluoride 2.1 mg /l F (2.5 max)
Sodium 5100 mg /l Na (200 max)
Arsenic 24 ug /l As (10 max)
Selenium 12ug /l Se (10 max)
Colour 190 mg/l Pt/Co Scale (20 max)
Electric Conductivity 20000 uS/cm 20C  (max 2500)
Turbidity  170 NTU (max 4)
The final decision will be known following this evenings Council Cabinet meeting.