Date/Time
Date(s) - 31 August 2018 - 2 September 2018
All Day
Location
Harrogate Convention Centre
Harrogate
North Yorkshire
HG1 5LA

The Great Brick Adventure will feature two exhibitions of life-size LEGO brick animals and fantasy creatures, alongside activities, retail stalls and displays from enthusiasts, when it comes to Harrogate in the summer holidays.
Running from August 31 to September 2, the show is the first to be organised and hosted by Harrogate Convention Centre, with profits going back into the business. Ticket sales for the show will be overseen by Harrogate Theatre.
Convention Centre head of sales and events, Brian Dobson said: "We've visited similar events around the UK and seen for ourselves the phenomenal popularity of LEGO bricks with both adults and children. The show will feature two exhibitions, The Great Brick Safari and Mythical Beasts, created for us by a company called Bright Bricks.
"They are professional designers and builders of huge LEGO brick models and will be supplying us with everything from life-size elephants and troops of meerkats to dragons and ogres.
"This is a really exciting event for us because it's the first time we've put our expertise into hosting our own event. Partnering with the incredibly talented builders at Bright Bricks means we have all the resources at our disposal to stage something pretty special for people of all ages."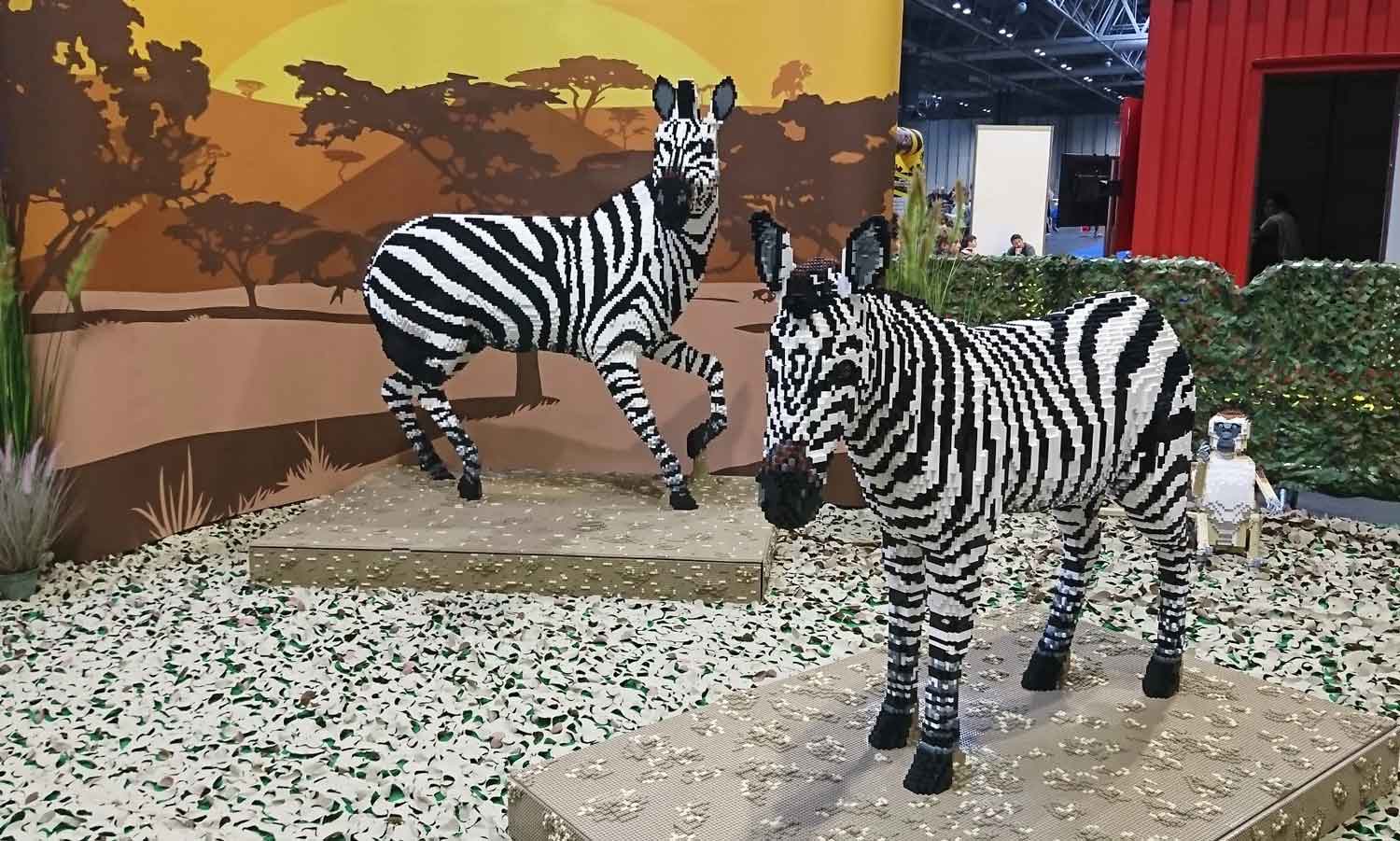 Bright Bricks managing director Duncan Titmarsh is the UK's only LEGO Certified Professional (LCP), out of 16 throughout the world.
He said: "People love seeing these models. There are many hours of design, planning and building that go into our models, so it's great to see the reaction they get from the public.
"They're really inspirational too. You can see the children and the adults immediately start building their own models in the huge pools of bricks we have at the shows."
The Great Brick Adventure will also feature Warriorbots Brick Battles, dragon's lair, Safari Selfie Zone and the chance to help build Harriet, a life-size LEGO brick hippopotamus.
Kerry Maddison of Harrogate Theatre, said: "It's great to be involved in the show because it means the town is pulling together, not just to host this major family event, but also to use our organisational expertise in attracting leisure tourists in to the region."