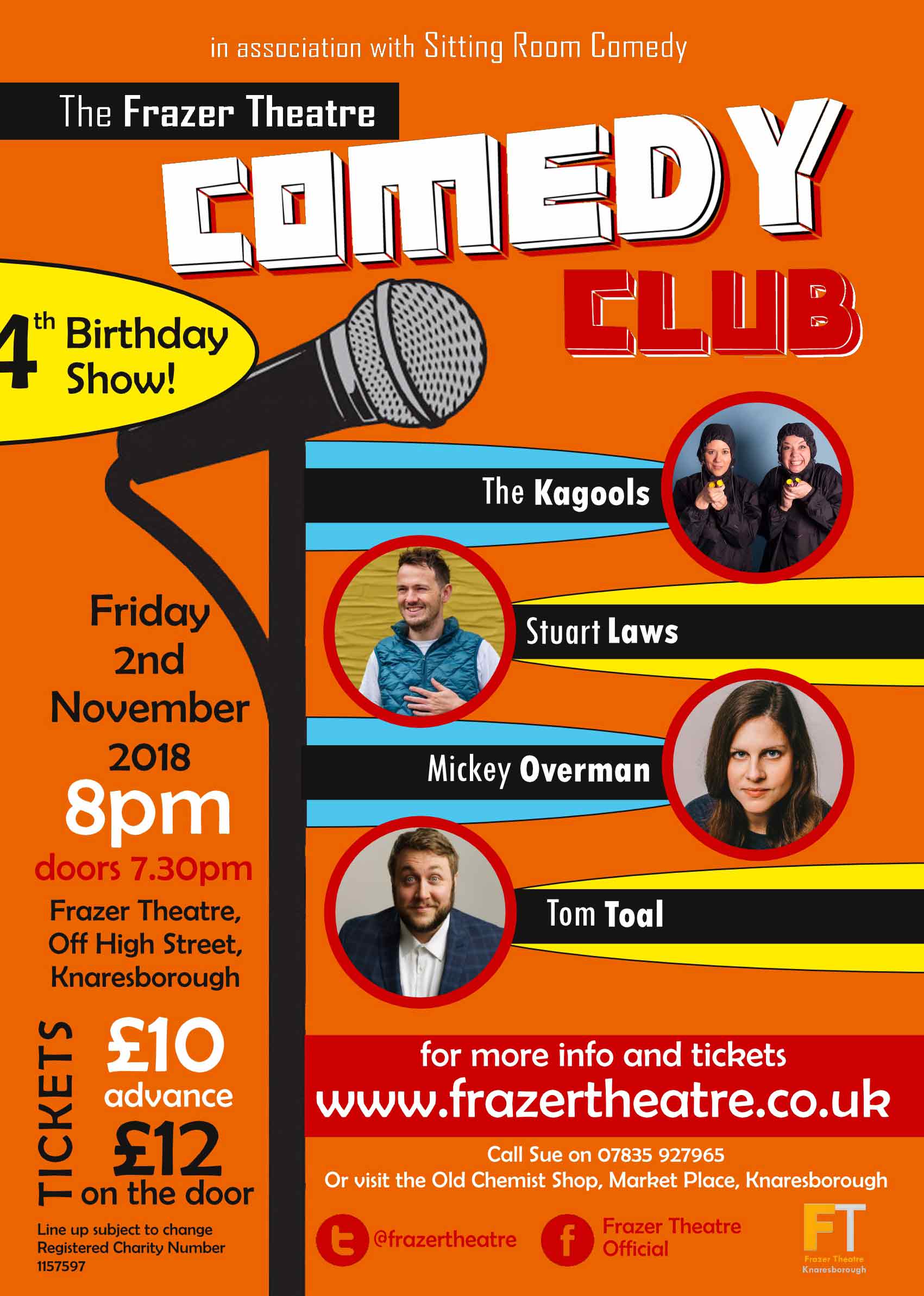 The Frazer Theatre Comedy Club celebrates its' fourth birthday on Friday 2nd November with possibly the greatest show we've ever presented!
We have three first-timers making their debut, and the return of our traditional birthday show MC, adding up to a suitably marvellous show to make four years of the very best in stand-up. Both co-headline acts are wonderfully inventive and truly unique. The Kagools are a silent physical comedy duo, silly and playful, but with remarkable skills-imagine Tape Face had his twin brother on stage and you're halfway there! Stuart Laws is an award winning writer, director and playwright as well as his first love of stand up comedy. Endlessly creative and as whip-smart clever as they come, Stuart has produced some of the most wonderfully crafted comedy we've ever had the privilege to witness. The full line-up for Friday 2nd November includes:
The full line-up includes:
The Kagools – "Pure Genius" – Broadway Baby
Stuart Laws – James Acaster tour support, Edinburgh Fringe
Mickey Overman – Just For Laughs London New Faces showcase
Tom Toal – "As delightful to listen to as it is superbly funny" Punchline
Tickets are still just £10 in advance, £12 on the door, and are available from www.frazertheatre.co.uk, 07835 927965 or The Olde Chemist's Shop in Knaresborough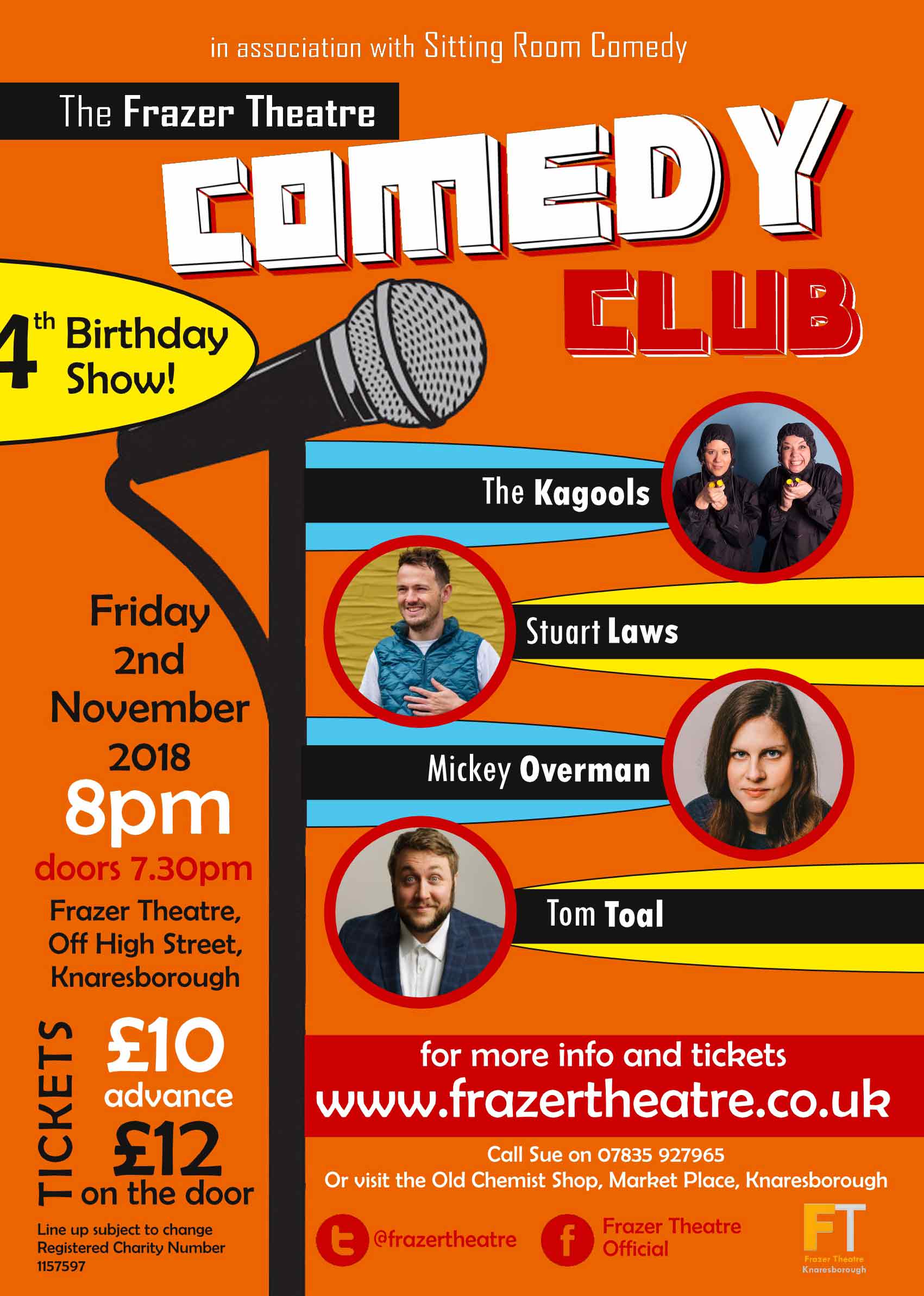 Knaresborough Players Vice-Chairman John Pearce said:

It's been a remarkable journey over the last four years. When the Frazer Theatre Comedy Club opened its doors for the first time in November 2014, we never imagined the range of world-class acts we would welcome. It's genuinely been a dream come true. We've reached deep into our bag of tricks for this very special show, with four incredibly exciting acts, all showcasing different aspects of the comedy genre.

The Kagools are a completely different type of comedy to anything we've ever presented before, managing to be absolutely hilarious without ever saying a word. Because there's no language barriers, their comedy has quickly gained attention around the world, with a recent tour taking them to Asia, so it's even more exciting that we've got them in our theatre! In contrast, Stuart Laws rarely stops talking, but his material is some of the most intricate and well-honed I've ever had the honour to see.

A long-standing target of ours, he's another act we can't wait to see again. Complimenting our headliners are Mickey Overman, one of the most promising and exciting acts to hit the circuit in years, with the aura of a successful comic well beyond her years, and one of our all-time favourites Tom Toal, taking his traditional place back as MC for our birthday show. There's never been a better time to come and celebrate with us as we hurtle into our fifth glorious year!