Date/Time
Date(s) - 19 August 2017
All Day
Location
Yorkshire Show Ground
Harrogate
North Yorkshire
HG2 8NZ

Cheffins Harrogate Vintage Sale will celebrate its 20th year with a standout auction on Saturday 19th August at the Great Yorkshire Showground. One of the biggest events in the vintage and classic machinery calendar, the auction will offer a series of historic and rare items ranging from steam engines and classic tractors to spares and bygones.
Of the over 100 tractors entered, the top lots include a 1988 Massey Ferguson 360 which has only 816 hours on the clock and is still on its original Kleber tyres and could make £18,000, there is also a 1966 Massey Ferguson 135 and a 1965 Massey Ferguson 130 which are estimated at £6,000 and £5,000 respectively. Three Roadless and County tractors from a single East Yorkshire Farmer are also expected to generate interest. All in good condition, these include a 1959 Roadless Power Major with an estimate of £6,000 – £8,000, a 1965 654 Super 4 with an estimate of £8,000 – £10,000 and a County Super Major Super 4 with an estimate of £7,000 – £9,000. Also on offer is a Marshall Model M dating back to the 1940s which could make up to £18,000. Another item set to generate interest is a rare Ferguson Brown Type A from the brief collaboration between Henry Ford and Harry Ferguson in the late 1930s, which is expected to achieve from £8,000 to £10,000.
For those looking for something a bit different there is a Yorkshire-built example of a Jowett Light Car dating back to 1927. The car still has its original engine and gearbox and its Leeds-issued registration document. It is estimated to make between £14,000 and £16,000. There is also a Brayshaw living wagon. This is a restored example with many original features including inlaid walnut veneered panelling. There is a self-contained bedroom with wardrobes, many cupboards and corner dressing table with a pink glass framed mirror. The sitting room has a fold down double bed; multi fuel stove, plug in electrics, stunning lighting and cut glass side and end windows. It also features Mollycroft cut glass windows, a separate kitchen with 2 sinks, sunken bath under trapdoor, new Calor Gas cooker and gas fridge. In the bygones section there is an excellent selection of stationary engines, implements, ploughs and spares, which always generate significant interest amongst collectors and enthusiasts.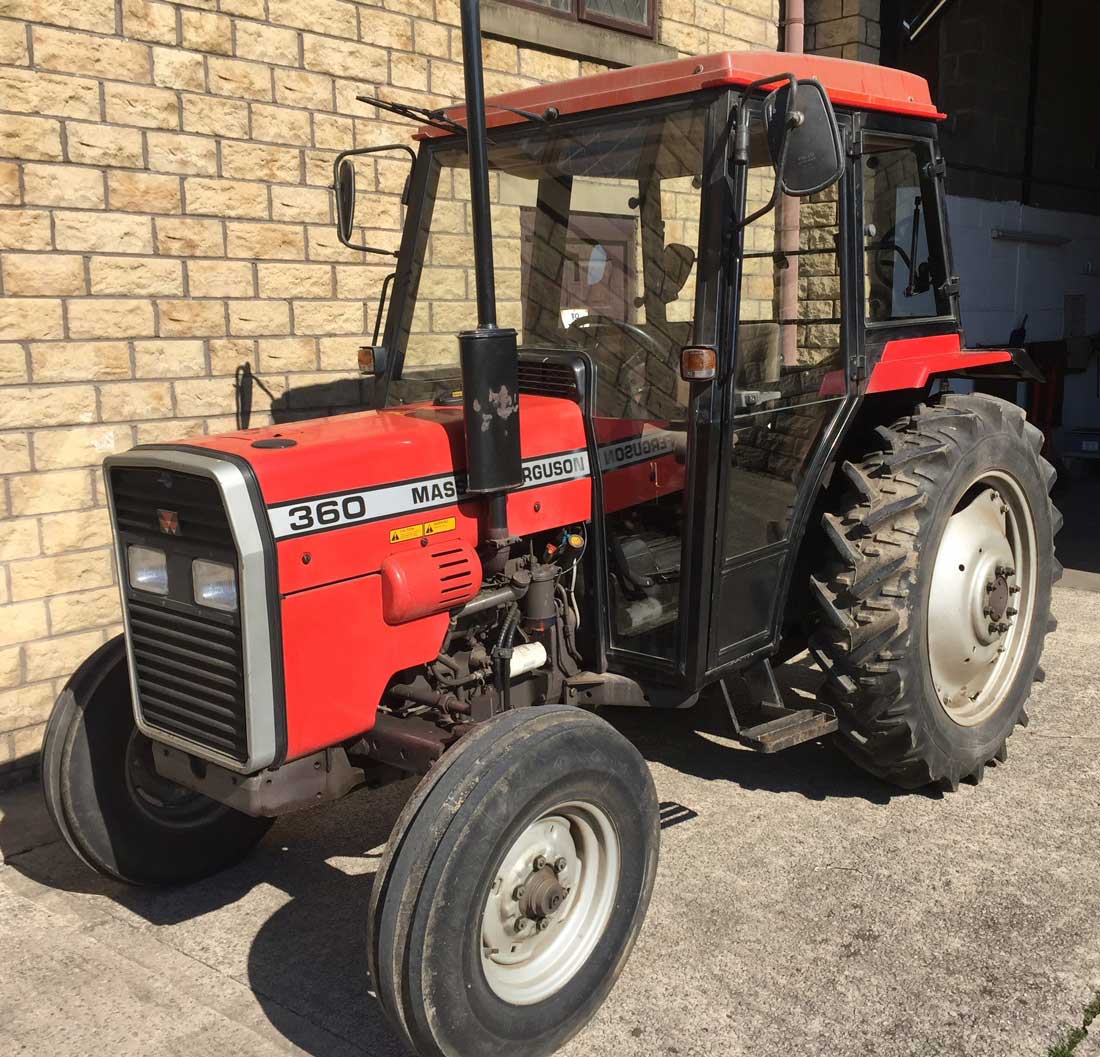 Bill King, Chairman, Cheffins comments: "The Harrogate sale has always been a key date in the vintage and classic calendar and attracts enthusiasts from all over Europe. In the past 20 years we have sold over 1,500 tractors at the Great Yorkshire Showground and offered 12,000 lots in total. The sale has grown every year and since 1997, we have increased our offering from approximately 20 tractors to in excess of 100. The Harrogate Sale really is one of the most popular and most enjoyable sale and it attracts collectors' items from Ireland, North Wales and Scotland as well as the surrounding counties."
"Our 20th anniversary year is no different and we expect people to be particularly interested in the three Ford variants on offer which are becoming increasingly collectible. We have seen a number of Ford collectors looking to diversify their collections in both Roadless and County versions so we would expect to see some strong bidding on these. Similarly, the Ferguson Brown Type A will create a stir as these tractors are always highly sought-after because of their rarity. Compact and versatile, this model is particularly popular with those looking to take their collections to shows and rallies."
The next Cheffins Vintage and Classic Machinery Sale will be at the Cambridge Sale Ground in Sutton, near Ely on 14th October. For more information, please visit www.cheffins.co.uk or call 01353 777767.