Stray FM is set to rise above (literally) and beyond to bring their listeners the best ever coverage of the Great Yorkshire Show 2016.
The prestigious event returns to Harrogate next week for the 158th time and this year Stray FM is working closer with the Show than ever before.
For all 3 days, between 7am and 9am, Presenter Will Smith will be flying over Harrogate in the branded Stray FM helicopter 'Stray Force One' to give listeners the latest and most accurate travel news at breakfast time.
Will said:

We will have people listening who are trying to get to the show early and also people listening who are trying to bypass the show and just carry on with their everyday lives. My job is to spot the queues and tell people on the radio where they are.
130,000 visitors are expected to attend the Show across the 3 days.
Stray FM's Helicopter Travel News is in partnership with Helijet Aviation.
Another addition at this year's Show will be the Stray FM selfie board. Stray FM is giving people the chance to snap a selfie then tweet it using the hashtag #StrayGYSselfie. The best one will then win £500. The board is located on the 3rd avenue next to the President's Pavilion.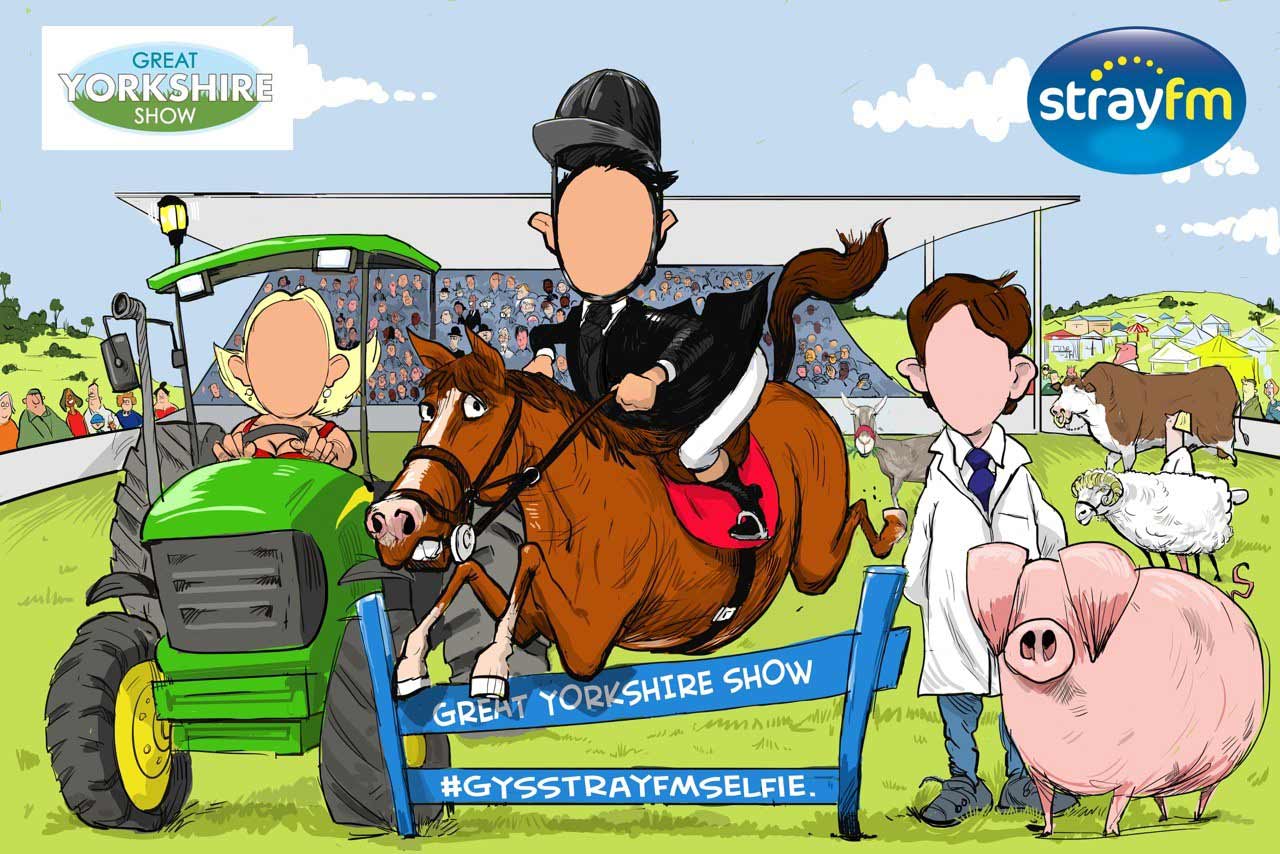 Every member of Stray FM's extraordinary content team will be working from the Showground, to help deliver coverage on all platforms – radio, web and social media.
Stray FM's Managing Director, Sarah Barry, said:

Stray FM has been covering the Great Yorkshire Show since we launched back in 1994, just over 22 years ago, and this event just keeps getting better and better every year.

We are immensely proud to be working closely with the Yorkshire Agricultural society to help showcase the area's biggest annual event in every way possible as we welcome tens of thousands of visitors into our Towns and Villages, which is fabulous for our local economy of course.
You can listen to Stray FM on 97.2FM across the Harrogate District, on 107.1FM and 107.8 FM in the Yorkshire Dales, on DAB Digital Radio across North Yorkshire and online at strayfm.com