Harrogate Ladies' College and Highfield Prep School hosted a Junior Orchestra Day last week for young musicians from across the Harrogate district.
More than 100 pupils from 13 primary and prep schools across North and West Yorkshire attended the Junior Orchestra Day which took place at Harrogate Ladies' College and Highfield Prep School.
Young musicians including woodwind, brass, strings and percussionists spent the day rehearsing a range of new and challenging pieces in groups. The day concluded with a concert finale performed to more than 80 parents.
Clare Gray, Head of Music at Highfield Prep School said:

Music is such an important part of life at Highfield. It was a real joy to share our passion with so many pupils from other schools.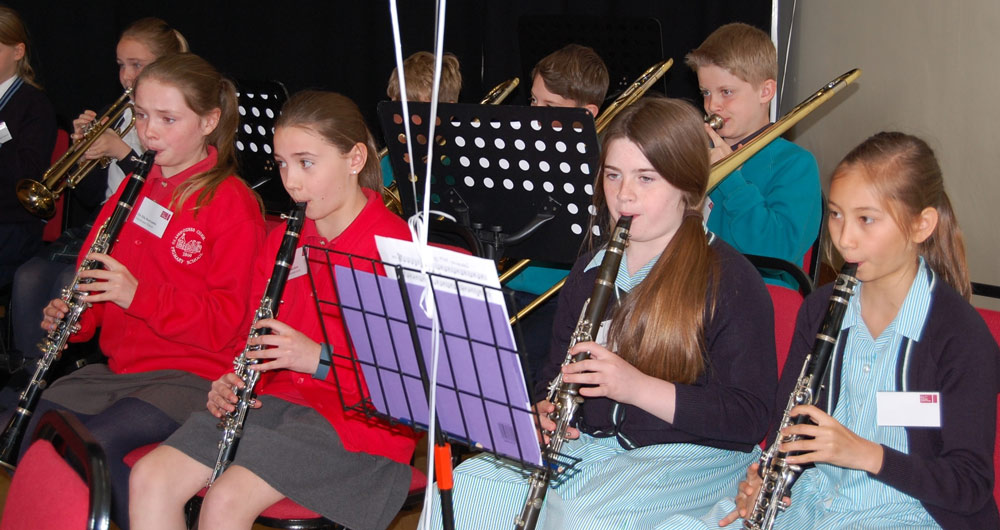 Kate Morgan, Director of Music for Harrogate Ladies' College added:

It was fabulous seeing young musicians from across Harrogate come together for the first time in this way. The children worked really hard throughout the day and the concert finale was spectacular.