Vintage tractors were put through their paces at the weekend in the warm up to this year's Tractor Fest – the UK's leading vintage tractor show being held at Newby Hall over the weekend of 11 and 12 June 2016.
Lucky local residents enjoyed a preview of some of the vintage engines when they passed through Ripon and surrounding villages.
Tractor Fest is the biggest event of its type in the country attracting thousands of visitors each year and staged by the Yorkshire Vintage Association at Newby Hall near Ripon,This year's two day event, sponsored by agricultural and machinery auctioneers Cheffins, will celebrate all things Yorkshire with a 'Made in Yorkshire' theme and expects to attract more than 1,500 exhibits.
Vintage tractors, engines, commercial vehicles, cars and motorcycles from around the UK and Europe will be showcased at the event.  This year the Veteran Car Club of GB is supporting the event for the first time, with a display of veteran cars from the earliest days of motoring.
Yorkshire vintage vehicles will include David Brown and International tractors, as well as rare gems such as a Sharp Tractor from 1907.  Local manufacturers will be well represented including exhibits from Priestman engines, Jowett cars, Scott Motor Cycle Group, the Yorkshire Motor Company and crawlers and motor tractors from Fowlers and Walsh and Clark.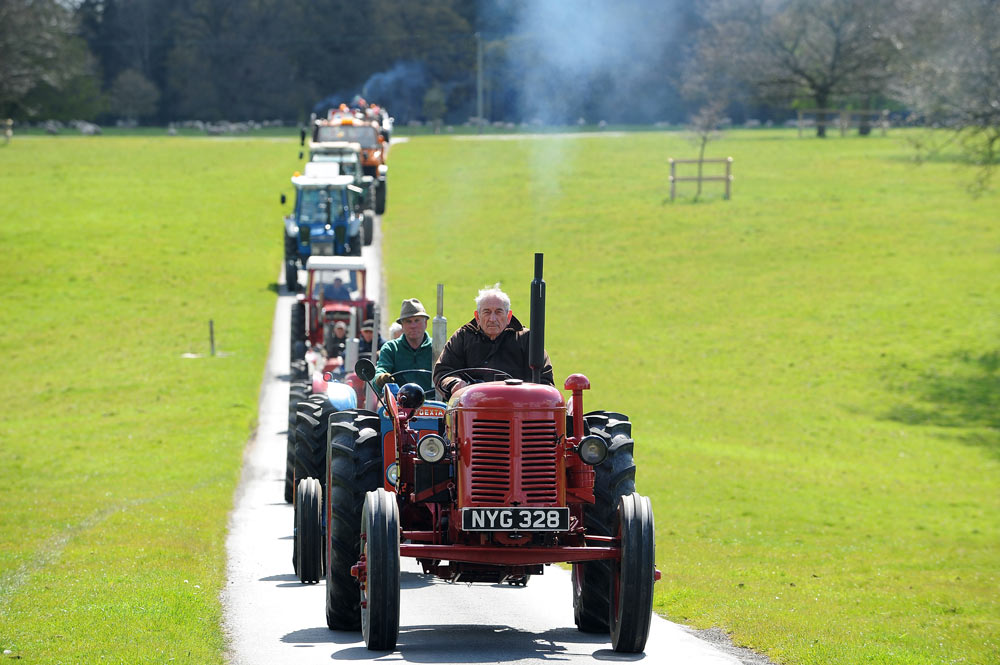 The popular 'March of the Tractors' will once again travel into Ripon market square on Saturday 11 June only from 5.30pm-7.00pm where visitors can enjoy the town's shops, cafes and restaurants and the spectacle of the Ripon Hornblower marking the departure of the tractors at 7pm.
Family-based activity over the weekend includes vintage tractor pulling, the chance for children to drive mini tractors around a specially constructed track, interactive exhibits and working machinery, as well as trade and food stands.
Tickets are priced at £10 adults, £9 seniors, £8 children, under 4's go free – includes entry to the garden and adventure garden. For more information, go to www.newbyhall.co.uk or telephone 01423 322583 and follow @thetractorfest for all the latest updates.