A Harrogate man is preparing to conquer a punishing 12 mile cross country obstacle race in memory of his best friend.
Scott Mackintosh, 42, will take part in Tough Mudder Yorkshire on Saturday, August 1, in tribute to Craig Salter, who passed away in June at the age of 37 following a three year battle with cancer.
Craig was diagnosed with bladder cancer on the same day Scott's mum, Noreen, died from the disease at the age of 60.
Scott, who suffers from psoriatic arthritis, originally decided to enter the gruelling event to get himself into shape. He signed up to CrossFit Harrogate, a strength and conditioning programme based at Hornbeam Park, which provided the training he needed to tackle the demanding obstacles, which include mud, fire, ice and electric shocks.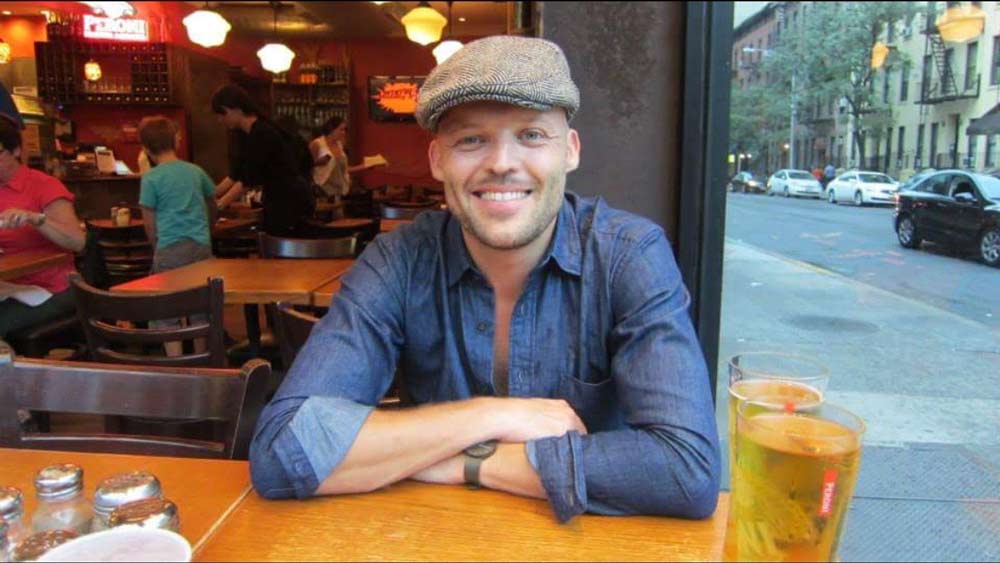 Following the loss of Craig, Scott decided to use opportunity to raise money for Yorkshire Cancer Research, which is dedicated to improving cancer outcomes in Yorkshire by funding projects that will directly benefit patients.
The Harrogate businessman, co-founder of marketing agency Think Methodology, has already smashed his £200 fundraising target, with more than £1,100 given in donations on his JustGiving page.
Scott said:

My dear mum passed away just a week after being diagnosed with cancer on her 60th birthday.

It was the same day Craig was diagnosed, and Craig's dad, Richard, was already, and still is battling cancer of the liver, so Craig's diagnosis came as a bitter blow to the Salter family.

I want to use my challenge to tell the story of three beautiful individuals, two of which have lost their fight, and one who will not give up his.

I'm amazed by the support everyone has shown since I set up my fundraising page and I'm proud to be raising money for such an important cause.

Craig's dad still needs the support of organisations like Yorkshire Cancer Research to work towards a cure for cancer.
Craig, who grew up in Knaresborough, was a well-respected graphic designer. He began his career by studying art and design at Harrogate College, before moving on to Ruskin College in Cambridge and later Leeds Metropolitan University. Craig eventually moved to London where he worked as a freelance designer for a variety of high profile clients.
Craig's oldest friend Alex Cowper described Craig in his eulogy as 'an amazing guy; a beautiful person both inside and out, whose energy, passion, curiosity and incredible lust for life had a profound effect on all of us and truly captured our hearts.'
Craig said:

The way he fought and lived with cancer over the past three years was admirable and inspirational.

His positivity and lust for life never faded, even during the darkest and most difficult times when I think many would have crumbled.
Scott's mum Noreen lived in Plymouth for 35 years where she ran her own hairdressing business. She was a dedicated charity fundraiser and in later life she gave motivational speeches to students.
Scott added:

My mum was a well-known and loved member of the community.

Although she suffered from fibromyalgia, which left her in constant pain, she had an incredible zest for life and a desire to help people around her.

She was totally selfless, always smiling and never complained about her own aches and pains.

All she ever wanted was to be a grandma and by the time she passed away she had four beautiful grandchildren who doted on her.
For more information about Yorkshire Cancer Research, visit www.ycr.org.uk. To sponsor Scott, please visit www.justgiving.com/ScottMackintosh.
ENDS
(Picture caption: Scott Mackintosh, who is training for Tough Mudder Yorkshire at CrossFit Harrogate; Scott's best friend Craig Salter, who passed away from bladder cancer at the age of 37; Scott's mum, Noreen Mackintosh, who died at the age of 60 just a week after being diagnosed with cancer.)