Independent restaurant Norse will be celebrating World Gin Day this Saturday (13 June 2015) by serving a rare Nordic ant-infused gin.
The restaurant has recently acquired one of only ninety-nine bottles produced of the newly-launched 'Anty Gin' – at a whopping £200.
The unique gin, which contains the essence of approximately sixty-two red wood ants – that's £3.22 per ant – is a joint venture between experimental Copenhagen-based Nordic Food Lab established by Noma founder René Redzepi and the world's first gin tailor, The Cambridge Distillery.
The pheromones in the ants give the gin an appealing unique, natural aroma, while wild springtime botanicals – wood avens, nettle and alexanders seed – complement the Bulgarian juniper berries and the 100% organic English wheat used for the spirit
Owner Paul Rawlinson decided to add the Anty Gin to his impressive collection of gins not only because of its distinctive taste and unusual ingredients but because of the connection with his Nordic heritage and links to the Scandinavian-inspired dishes served at Norse.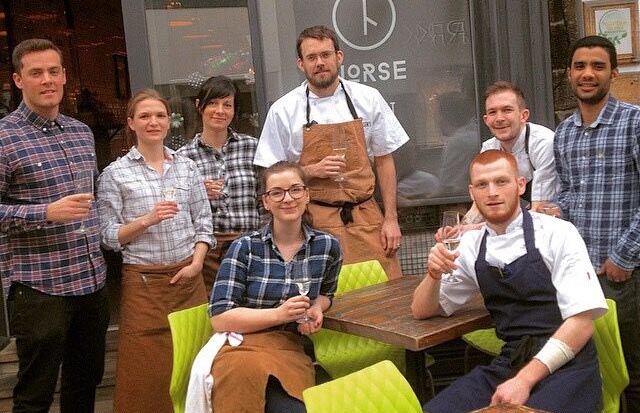 Paul said:

We can't wait to test out this highly-unusual gin on our guests in celebration of World Gin Day. We are massive fans of gin here at Norse with a growing collection of different types but the Anty Gin is by far the most unique and expensive! We will be serving it alongside tonic and ice for £12 for a single and £24 for a double.
Norse stocks a wide range of gin from regional distilleries in the UK and from mainland Europe and Scandinavia.  A choice of three tonics is also available from craft soda hawkers Square Root based in Hackney.
Located within Baltzersen's, a café offering traditional Scandinavian-inspired dishes by day, Norse only opens in the evenings, serving an innovative, contemporary menu inspired by the Nordic heritage of owner Paul Rawlinson.
Dining at Norse is from Tuesday – Saturday and bookings are taken between 6pm-9pm