More than a thousand tractor, engine and vintage vehicle enthusiasts from across the UK are set to descend on Ripon this weekend for the biggest ever Tractor Fest.
From London to the Highlands of Scotland exhibitors are travelling to Newby Hall from every corner of the UK and beyond to show off their tractors and vintage motors.
Visitors will be come face to face with the biggest hot tube engine at this year's event – dating back to 1904 and weighing approximately 3.5tonnes. A First World War Model T Ford water carrier restored by Pontefract man Alan Rogerson and a fuschia pink and gold Ferguson tractor from Cumbria will bring colour to this year's event.
Tractor fans with also be treated to the spectacle of a record breaking gathering of the popular Massey Ferguson tractors with more than 1,000 expected to attend.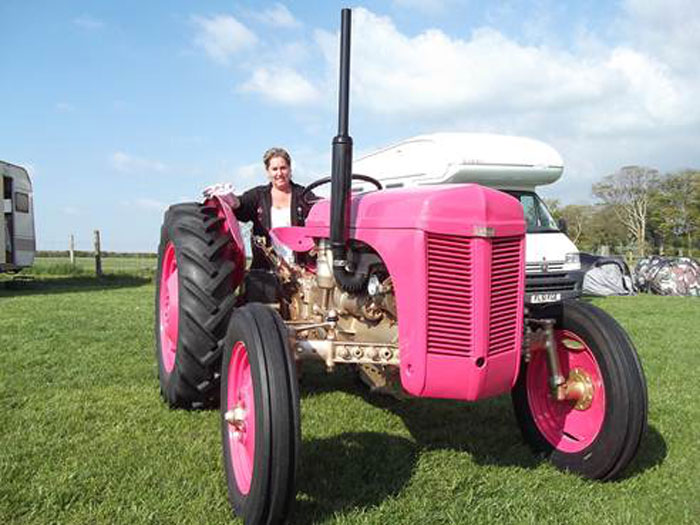 Richard Sturdy, Yorkshire Vintage Association (YVA) chairman said:We can't wait for this weekend's event which is set to be our biggest yet! Exhibitors are traveling from far and wide to showcase their tractors, engines and vintage vehicles – making it a perfect day out not just for the enthusiasts but for all the family.
A 'March of the Tractors' will once again start at Newby Hall, following a route into Ripon centre and ending in the market square on Saturday 6 June from 5pm. Shops, cafes and restaurants will stay open to mark the occasion. The tractors will be sent on their way back to Newby Hall by the Ripon Hornblower at 7pm.
Other attractions for families include working machinery, free tractor and trailer rides, cars and trucks, vintage tractor pulling, interactive exhibits, food stalls and trade stands.
Tickets – priced at £10 adults, £9 seniors, £8 children, under 4's go free – include entry to the garden and adventure garden.
For more information, go to www.theyva.com and www.newbyhall.co.uk
WHAT?          TRACTOR FEST 2015
Join us for the biggest Tractor Fest in the North.  A two-day festival showcasing thousands of vintage tractors, cars, lorries, stationary engines and motorcycles.
This year's stars are Ferguson and Massey Harris Tractors, featuring the UK's biggest gathering of the popular Ferguson Tractors. Among the 1,500 exhibits there will also be Hot Bulb Engines and Touring Cars.
Back by popular demand will be the MARCH OF THE TRACTORS – a parade of tractors from Newby Hall to Ripon's historic market square.
The event will also feature an array of fun, family activities including vintage tractor pulling, free tractor and trailer rides, interactive exhibits and working machinery, as well as food outlets and trade stands.