North Yorkshire Police can confirm that the body found in the River Ouse near Skeldergate Bridge on Thursday 17 April 2014 has been identified as missing soldier Tyler Pearson, aged 18.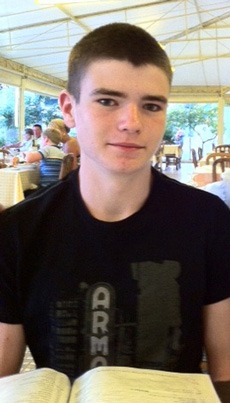 Tyler's family continue to be supported by specially trained officers from North Yorkshire Police and the Army at this extremely difficult time.
Tyler was last seen entering the River Ouse in the early hours of Thursday 3 April 2014.
Julia Mulligan, Police and Crime Commissioner for North Yorkshire, said: My heart goes out to Tyler's family, and I know the police will offer all the help and support the family need at this very difficult time.
The recent spate of fatalities highlights the importance of staying safe near York's rivers, particularly when alcohol has been consumed. Last month's river safety summit concluded that the priority needs to be on prevention as well as response. Work is currently underway with groups across York and families of recent river victims to make some short films to highlight the dangers of the river. In the longer term we will devise a sustained and powerful campaign to help prevent more lives being needlessly cut short. In addition to this, I am keen to facilitate vulnerability training, so those working in York's night-time economy know who they can go to and what they can do to help keep vulnerable people safe.
In the meantime, my plea to those enjoying York's vibrant night life is clear and simple. Stay together, look after your friends, and plan the end of your night, not just the beginning.