Fast-growing Newtons Solicitors Group has opened its seventh office with the acquisition of a Yorkshire Dales law firm.
Newtons Solicitors Group, Knaresborough, led by Chris Newton and his wife Sarah, has acquired private client law firm, Geoffrey Mochrie Solicitors, Leyburn, which was founded in 1978.
Geoffrey Mochrie Solicitors, which has two partners, Geoffrey Mochrie and Frances Maxwell, also has three support staff and a £300,000 turnover. The practice provides private client services including wills, lasting powers of attorney and court of protection, family law and residential property conveyancing.
As part of the deal Geoffrey Mochrie and Frances Maxwell will continue to be based in Leyburn and Frances Maxwell will become a director of Newtons Solicitors Group which also has offices in Harrogate, Ripon, York as well as in Darlington and Richmond following the acquisition of Hodgsons & Mortimer Solicitors earlier this year.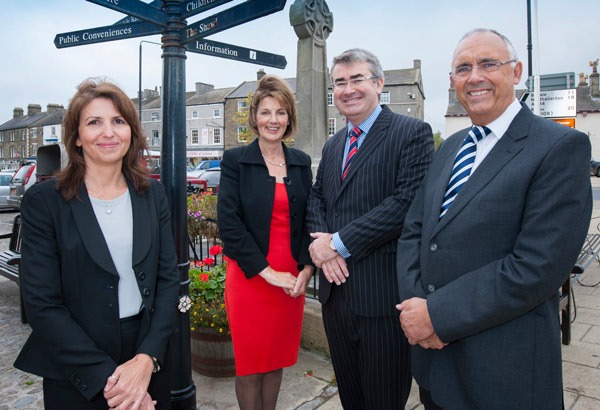 The latest acquisition will take Newtons Solicitors Group's turnover past £2.5m in annual fee income, half way towards its medium term goal of reaching a £5m turnover.
Chris Newton said:

This latest acquisition gives us a great foothold to expand into the Dales. Local reaction is very positive and we hope to use the Leyburn presence to attract more local commercial and agricultural work to our group.

The practice is already introducing new clients to Newtons Solicitors Group for legal services which they could not previously access, including litigation and commercial law

It is great to have such an experienced, locally respected law firm as part of our group. We are now looking to expand further and are in talks with three other law firms across the region.
Geoffrey Mochrie said:

It is very exciting to become part of a fast-growing practice. I'm looking forward to being able to offer a full service to our clients and seeing our Leyburn office grow.
Newtons Solicitors, which was founded by Chris and Sarah Newton in 2009, operates across a broad spectrum of commercial and private law legal disciplines.