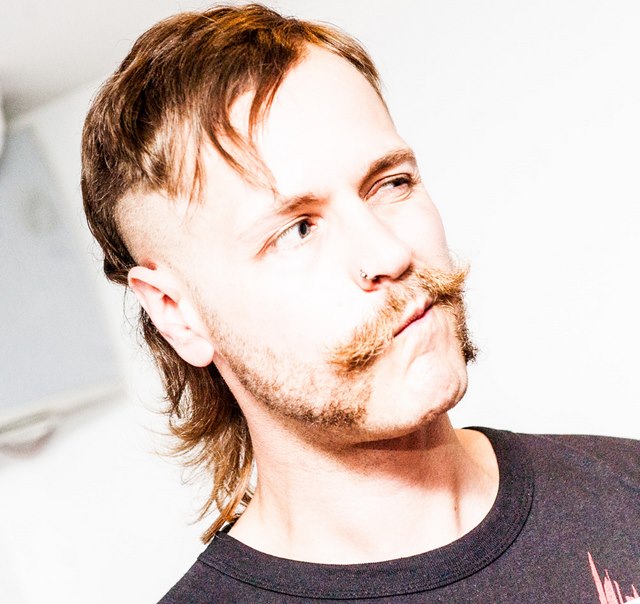 Dj Trev's guide to "what to do" in Harrogate.
NB: What to do as in "things to do" not as in "answers to your moral dilemmas". That feature will start as soon as we recieve 1,000 requests for "Dj Trev's agony column". This page is just "Dj Trev's it's agony to read this "column… Or "Dj Trev's column is agony" if you prefer….
Opening up with the legitimate arts, a pleasant development has occurred for me, in that of the 106 people who I've asked to send me information about what they have coming up, one person finally has. Ashley from the theatre facebooked me with some shows they have on this weekend. On Friday and Saturday it would seem they have a show called the Time machine by HG Wells. I wish I had a time machine because I've got a real lot of work to do today and my boss just text me saying that I need to go in to work and hour and a half early. If I did have a time machine I would go back in time and fix it that my boss didn't have my phone number. Then I would do the following : A) go back in time and kill Hitler. But in like, a really flamboyant way, like with a broom, and then I'd say an action hero type like like "let's make a clean sweep of this". 2) go back in time and meet the actress that played Colonel Wilma Deering in Buck Rogers in the 25th Century, and marry her and spend my life happy with her, until it became clear that she didn't wear that outfit all the time and it was just a character that she played. 4) go back further in time and tread on a butterfly, causing time ripples so that the future changed to where every woman dressed like Colonel Wilma Deering in Buck Rogers in the 25th Century, and really fancied men who killed Hitler with a broom. 3) Go forward in time and make sure I don't regret any fashion choices I have made, finally 2) go forward in time and steal the technology for me to learn how to become the worlds greatest disco dancer, without any of that inconvenient practice and physical fitness, then finally C) go back in time to the 70's and be the greatest disco dancer, and enjoy what it must have been like to live in a world full of women on roller boots who look like colonel Wilma Deering, and finally, 6) go back in time and not start writing about what it would be like to have a time machine, as it would be too awesome and you could write for ever. And time is, whilst an abstract concept, ultimately finite for me today as I have to go in to work early.
So, yes, the Time Machine is a one man play and is on at Harrogate Theater this weekend and has very good reviews from people who don't just let themselves get caught up in the concept of a time machine.
Also at the Theater, there is a show in the Studio called "Two" which Ash, my insider at the Theater, says is on " at 8pm until Saturday, £10. Limited seating available. (it's a) Witty play revealing a soft underbelly of emotion and drama in English pub life. It is an amateur show presented by 6:12. I class them as one of the best amateurs. " Now, regular readers of this column (hehe, "column") will know that it is far outside my remit and skill set to correct sum 1's English, nevertheless, I feel that the sentence "I class them as one of the best amateurs" is kind of all over the place. I presume she means "one of the best amateur groups". If I had a time machine I would go back in time and learn her to learn speaking and talking and writing and sentence construction much much betterer.
THURSDAY 11th July
The Alexandra has live music every Thursday, but the poster their boss man Loz sent me ran out last week, so I don't know who's on this week. I would go up there and check, but it has been to my chagrin that I've found out my new status as Harrogate's #1 ill informed "Events" columnist has not led to me getting free beers or anything anywhere, and whilst I would LOVE a pint of Daleside Blonde, I cannot afford it as I have currently spent all my money on upgrading my Broadband interweb connection on my PC computer, so that I can download images of Colonel Wilma Deering 2,500X faster. Which is still not fast enough.
The Resonators play at the Blues Bar tonight. They do "blues the way it's meant to be" but I don't know what that means, they certainly LOOK very bluesey, so if you're into the blues go see some blues at the Blues Bar stop saying Blues.
Viper Rooms have their regular Thursday night called Y.O.L.O. tonight, playing R'n'B and stuff. Right, it's usually the "official party of" something there on Thursdays, and this week it's the official official "official Yorkshire show after party" . This totally makes sense as Farmers and field laborers who've been at the Yorkshire Show all day love nothing more than at the end of it, getting their "swag" on, putting their baseball cap that says "swag" on sideways, and getting down to Drake's latest club banger, whilst discussing what kind of feed they use for their rearing stock over the unpleasant dagging season.
I will meanwhile be taking the high ground up at rehab and NOT trying to jump on the Yorkshire show bandwagon. Here is a sample of my press release this week: "Tonight Dj Trev plays the official "Un-official Yorkshire show after party", dressed in tweed and a flat cap, Dj Trev will be mashing up the biggest bomba clat crop rotational hits! Expect, indie rock from acts like The Farm, Glam rock from the Likes of Mud , hard rock from acts such as Korn, and um, WHEATus, all mixed together like like silage and spread over you like fertilizer, you lucky agriculturists".
Dj Tex will be upstairs at rehab, playing that Tractor song by wretch 32, plus other R'n'B, to girls trying to pull farmers.
FRIDAY 12th July
SO there's two of my regular "top tips" nights on this Friday…
I totally recommend you check them out, obviously, but it's easy for me to say that as I work in Leeds on Fridays and have never been to either of them…Thus it was a proper moment of joy the other day when a friend/arch enemy of mine called Sloper said he'd followed my advice and went to Blood and Thunder. Sloper is a regular at my night Bottom of the Bottle and said this was quite a lot heavier, he really enjoyed the change and had a cool time. The Dj is a top sort who knows his stuff, Jamie Bramhall's Blood and Thunder night returns to retro Bar tonight and is, as confirmed by Sloper, somewhat on the heavy side, and well worth going to!
My second top tip is Knee Deep, the monthly house night at Viper Rooms. It's downstairs and has built up a very cool regular following, this month's guest Dj is Dene Anthony who is joined by residents James Moon, Dom Samba & Sean Harris. It's free to get in so long as you use the Crescent Road entrance, other wise I dunno how much it is. Save the money, walk round the corner already!
Zoso continues it's run of live music Fridays, this week Dj Cgi is joined by the following bands Lobo, Pony & Trap and Billion Lions. The only one of them bands I seen is Lobo, I done a review of them here, http://www.harrogate-news.co.uk/2013/06/10/bedfest-2013-knaresborough-dj-trevs-the-glass-is-half-full-half-a-review/ but if you can't be bothered to read all that, here is a quick summary: they = good.
Also playing live on Friday are Dr. Blue at The Blues Bar. Despite the name, don't just expect blues, they now play classic rock covers too, and are possibly in the process of becoming called Dr. Rock, I dunno. Go see them and suss it out for yourself.
I think the Den still has Piano music on every Friday, but I'm not sure who's there this week. I do know they have got a new summer menu in and it's right good, and they do food until 8pm, so my information is only half-half arsed. They also do a good latte….
Hmm, speaking of latte's, I tell you where else does a good latte, although it's not really in my field of night out-y type stuff; Indulge, which is opposite the Victoria monument. I used to go there all the time until I decided to fill my days with writing rubbish at the internet,… they've done it up recently and looks mint, and the food is as good as it always was; their Spicy Chicken and Chorizo is a Cheese and Jalepino Bagel is my favorite bagel in the world. Meanwhile, whilst fir some reason I'm talking about sandwiches, 9th Avenue which is up and around the corner on Victoria Avenue do my favorite sandwich in the world, which is a smoked salmon and avocado affair. I do have a favorite burger in the world, from Damn Yankee, which is like a bombaclaat mash up of their Hawaiian and their blue cheese burger, but that's it, I only have 3 favorite food things in the world that I can recommend for you today. I would like to have a favorite Wrap, but unlike those 3 thing, which I genuinely do love have to pay for, if you make a wrap we would have to work out some kind of sponsor ship deal… Say, if you provide me with a lifetimes supply of Indulge, 9th Avenue and Damn Yankee vouchers, I'll pretend I like your wrap. I'm used to having to do that, as people often come up and RAP at me while I'm djing and I have to pretend that it's not embarrassing.
SATURDAY 13th July
This week I'm at The Den for a third week in a row. This almost classes as a period of actual employment for me, and geewhizz, I'm exhausted. It's free to get in and sometimes just operates as a bar, sometimes the music gets a bit more clubby, it seems to change every time I play there. Last week was rubbish if I'm honest, but the week before was brilliant, so I don't know what to tell you. The pattern suggests to me this week is gonna be ace, and I'm on holiday (again) next week, so I don't care what that's like then. People may think its a somewhat foolish thing to admit that a gig I did was not amazing, but honestly, the 25 people who were there probably managed to suss it out for themselves and I always think it's better to be honest. I see loads of clubs and dj's using nightmare verb/adjective mash ups like "smashing it" or "off the hook" all over facebook and think, "you know what, I could write all that rubbish, or I could talk about how annoying it is when people have the front and gall to
dare to ask for songs they like. That will bring people flooding in. "
On Saturdays Rehab has two floors open and is free to get in. Dj Pieman runs a poppy alternative night upstairs and Dj Wayne play's Faithless "Insomnia" downstairs, and the other big venue in town that is free to get in is Revolution, also with two rooms. Dj Tex is in the front bar and Disco Dave is in the main room.
Viper Rooms is also open for clubbing and over the road Moko Lounge has their new resident the excellent Alex Simmons there playing records and stuff.
The only live music I can find in town this Saturday is Jed Thomas's Blues Band who do their residency at the Blues Bar this week, but that's no long ting as Jed is a local hero.
SUNDAY 14th July
There's a relatively new night up at the Alexandra each Sunday, called The Sunday Soundcheck. It features 3 acoustic acts with various and varying amounts of backing, the idea being that each artist can present themselves in an individual manner, keeping things fresh rather than just having acts play with full backing bands. It runs from 9pm and has already had some cool acts. The guy running it seems cool, and is on that there facebook as "Soundcheck Tom" so if you fancy trying to get a slot he will listen to your demo's if you contact him that way. Instantly this mean s he is more professional than I am, as 90% of the time if a band contact me the amount I "listen to their online demo's" involves me clicking the link, confirming that if I put them on stage they will make some kind of noise, then going back to the website that I was on
that was about Colonel Wilma Deering out of buck rogers in the 25th Century. Tom is clearly much more attuned to things than that and I think this night is going to get pretty big. Acoustic nights are on the rise everywhere and the Alex will be a great venue for it. Tom has also recently joined me on the rosta at Harrogatealternativeradio.co.uk, he's on Sundays at 8pm so you can listen and see what the man is about.
There is live music all day at the Blues bar, in the afternoon The Petty Heartbreakers are on, I could click the link and confirm that they are a Tom Petty covers act, but DID YOU KNOW that actress Erin Grey who played Colonel Wilma Deering is still quite a looker. I know, that's why I've already got too many interweb browsers open on my PC computer. The Rozzers play at The Blues Bar Sunday evening, these guys play all over the police so are clearly good, so it's a strong Sunday line up there and is a much healthier way of spending your day than slowly going blind looking at the internet.
There are also clubbing options on Sunday. Last week was a bizarre affair, with people flaking out around about 10.30pm, but hopefully without the awesome tennis to take it out of you, people will make it go a bit longer this week, because my brother has just had a baby girl and this is a great excuse for me to buy lost of Science fiction related toys for her that she will be too young to play with so I'll look after them for now. So I need people to come to see me at Rehab, which is free to get in and has drinks offers on and what-have-you. Also open for your bizzle is the slightly more "street" and "Swag" night at Viper Rooms, Peek-a-boo, which is an R'n'B night but if you choose to spend your hard earned there, bear in mind you are directly depriving my new niece of science fiction toys (that she is too young to play with so I'll look after them for now).
MONDAY 15th July
Dj's Max & Jake have taken over Monday's at Zoso, replacing the open mic night, but you can still get an open mic session at The Blues Bar with Pete Oliver, whilst now at Zoso Max & Jake are good up and coming Dj's so this actually means there a bit more range on offer on Monday nights, plus round the corner at Moko Lounge the karaoki night is a good laugh too.
Up at the Alexander, Dj Pieman's Pub Quiz is on every Monday, recently he's been he sending me details of his "money shot" cash rolloever, but this week he's not. I text him and he's not replied. He's quite a bit older than me and I'm worried he's had one of his falls. Can someone pop round his house and see if the mail is blocking the letter box, and if there's loads of milk piling up on the door step, can you get me a couple of pints because I've run out.
The Pitmen Painters is a play that comes to Harrogate Theater from Monday to Saturday 7.30pm with Matinees Wednesday & Saturday. Professional co production. £22. Very limited availablity. 2hours 40. About a group of Ashington miners hired a professor to teach an art appreciation evening class. Within a few years their work was admired by the most prestigious collectors but every day they still worked down the mine. Examining the lives of a group of ordinary men who do extraordinary things. It's humorous, deeply moving and timely look at art, class and politics. Did that bit read like I writ it? Cos I never, I just cut n' pasted it from my theater contacts message. It's a doddle this journalism lark.
TUESDAY 16th July
My theater contact has told me that: "The Strange Case of Dr Jekyll & Mr Hyde has it's World premire on Tuesday 16th July at Harrogate Theater in the Studio. It's £12.50 and is an Amazing piece of dark theatre. Not to be missed. But does contain scenes of horror, so isn't suitable for people who don't like horror, the easily scared or people with loose bowels." Ok, I'm paraphrasing here, but that was the gist of what she said. She describes the one man show who's doing it as her "personal favorite" and given that she's married to Dj Pieman one man whirlwind shows are clearly up her street, but she does really highly recommend this so check it out if you fancy.
Meanwhile in the rest of town Tuesdays generally go like this: There is the Folk night at the Tap n' Spile every Tuesday, but if you couldn't give a folk about that, at the club end of the spectrum Moko has a night on with two rooms, in the VIP Room Jaey Selway presents her Rock Box, playing alternative and hard rock anthems, whilst in the main room Dee J Wyer plays upfront stuff, it's been a while but the last time I was there both rooms were playing really good music. Round the corner at Zoso The Electro Jam continues which is kind of an "open Decks" Dj session, anyone can rock up and play whatever they like, the standard has always been high when I've been, this is a real nice night out.
WEDNESDAYS 17th July
Wednesdays, to the best of my knowledge, are always :
Dj pieman at Rehab
Paul Middleton's Angst band swearing through the night at The Blues Bar.
SHAMELESS SELF PROMOTION
I always say that Paul Middletons angst band swear, but I've just listened to my radio show from last week, and whilst it's not actually too bad musicalyl, I really swear far too much. So don't listen to it on Harrogatealternativeradio.co.uk on Saturdays 10pm to midnight and don't listen to it again on Thursdays at 2pm, also don't listen to the old ones I done at mixcloud.com/djtrevuk and don't be my friend on facebook.com/djtrev. I quite like ending this "what to do column" by telling you not to listen to my output, cos it's good for there to be one thing that I tell you to do that you actually do.
Thanks for reading, drink responsibly and don't be loose with your affections.
Trev x x x