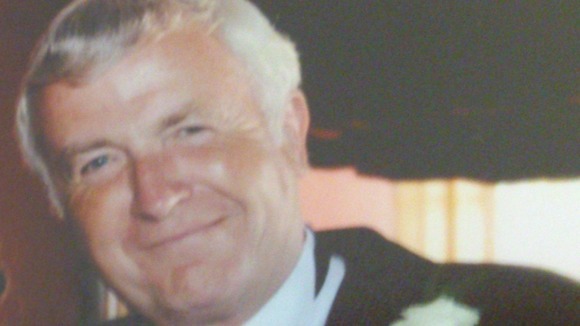 As the search for missing Harrogate man, Graham Roskell, continues his family have appealed for the public to help find him.
Mr Roskell was reported missing from Harrogate District Hospital, where he was receiving treatment for a brain infection, at 9am on Saturday 3 November 2012.
CCTV footage at the hospital shows Mr Roskell leaving just before 8am and he has not been seen since.
Officers have been searching extensively in and around the Harrogate area, concentrating on open land and wooded areas around his home in Kirk Hammerton.
Mr Roskell's family and the police are very concerned for Mr Roskell's welfare due to the length of time he has been missing in cold and wet conditions.
Mr Roskell is described as white, 65-years-old, 5ft 11in tall, with a medium build. He has greyish white straight hair, and although he was wearing glasses when he was last seen he doesn't need them all the time.
When he was reported missing Mr Roskell was wearing black leather lace up shoes, olive green trousers and a cream and green horizontally striped rugby style top. He was also wearing a black wrist watch, and was carrying a navy blue fleece knee-length dressing gown that was rolled up.
There has been a good response from the public to earlier media appeals and officers are encouraging people to keep their eyes peeled and report any sightings of a man matching Mr Roskell's description to the police without delay.
Inspector Bruce Prendergast, of Harrogate police, said:

This is a very worrying and difficult situation for Mr Roskell's family.

They are being very brave given the circumstances and are helping the search for him themselves.

Specially trained officers have been searching Harrogate and the surrounding areas for Mr Roskell since he was reported missing and those searches are continuing.

I would urge the public to help the effort to find Mr Roskell by reporting any sightings of him as soon as possible and checking any outbuildings where he may have taken shelter.
Statement from the family of Graham Roskell

Our dad, Graham Roskell, is missing. This is an urgent plea for your help to find him. He went missing from Harrogate District Hospital around 8 o'clock on the morning of Saturday 3rd November 2012, where he was receiving medical treatment for an infection which has spread to his brain, causing confusion, disorientation and anxiety.

This is treatable, but only if he receives this medication immediately. Without it, his condition will deteriorate rapidly – particularly given the cold and wet weather.

He is a loving husband, dad and grandad, who is the centre of our universe. We need him back now. We are urging people to check their outbuildings, garages, sheds, cars, anywhere he may have taken shelter.

We also need help to hand out flyers and posters or just ask around and spread the word. Due to his condition he may have gone further a field than the Harrogate, or even Yorkshire area, and got himself lost.

We want this to be a happy news story, where the communities pull together to find our Dad. The police are doing everything they can but we need the public's help too.
Mr Roskell's family have also set up a Facebook page to help raise awareness of his disappearance and encourage people to help the search for him.
The page called Find Graham Roskell can be accessed from the following link www.facebook.com/groups/167505700060049/
Anyone with information that can help officers locate Graham Roskell is urged to contact North Yorkshire Police on 101.