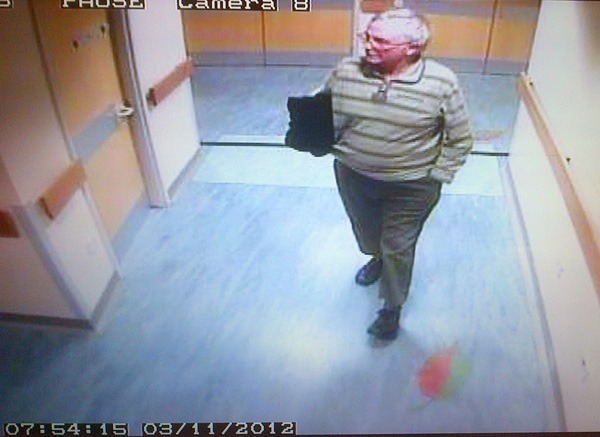 Police searching for a missing Harrogate man have released further images from the CCTV systems at Harrogate Hospital and are urging the public to check their properties for any sign of him.
The images show Graham Roskell, aged 65, from Kirk Hammerton leaving the hospital on the morning of Saturday 3 November 2012.
Officers have been conducting extensive searches for Mr Roskell, however he has still not been found.
Residents of Harrogate and the surrounding areas are being urged to check sheds, outbuildings and garages in case Mr Roskell has taken shelter in them over night. The request to search buildings is especially being extended to residence in the Harrogate towards Spofforth area as the Police have reason to believe he may be in that area.
Mr Roskell is white, with a stocky build and short grey hair.
When he was last seen he was wearing a green patterned jumper, grey trousers and black shoes. It is also believed that he has a blue dressing gown with him.
Anyone who can help locate Mr Roskell is urged to contact North Yorkshire Police on 101 – select option 2 – and ask for Harrogate police.