York police are urging the public to keep their eyes peeled for a missing snake.
The snake, a female, black and white California King Constrictor which is three-and-a-half feet long, was reported missing from a property on The Crescent, off Blossom Street, at around 6.30pm on Monday 15 October 2012.
Officers and the owners of the reptile have been searching the surrounding area but have yet to locate it.
It is believed that the snake will not have survived the night outside in the cold but may still be alive if it found somewhere warm to shelter.
King snakes are not poisonous or aggressive and pose little risk to humans.
Police are appealing to anyone who sees the snake to contact them on 101.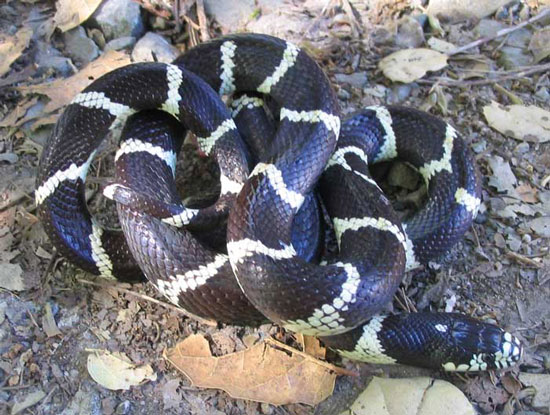 Image of a California King Constrictor attached (please note this is not the actual snake which is missing)