Harrogate fire crews were called late this afternoon (23 June 2012) to Killinghall following a report of a kayaker missing in the river Nidd.
Two Kayakers from Knaresborough were travelling from Summerbridge back to Knaresborough, when one had got into difficulty in the fast flowing water of the Nidd in Killinghall.
The remaining kayaker raised the alarm with the emergency services, but both were confirmed safe a short time later.
Police Inspector Mark Gee commented:

Luckily there has been a good outcome to this incident, but you have to question to the sensibility of kayaking in such fast flowing water.

We would just ask the public to exercise more caution in the current weather conditions.
The river levels on the Nidd are noticeably raised and the area around Killinghall particularly rough.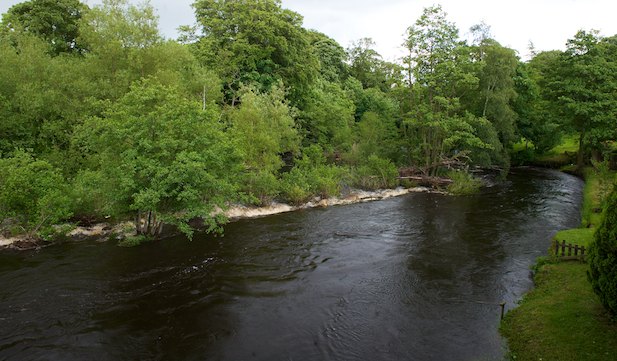 Police Inspector Mark Gee added:

We are also seeing a number of incidents with drivers ignoring road closure signs and then getting into difficulty. There have also been incidents of signs being removed so that other road users are not aware of the closure.

In these cases, people are putting themselves and others at risk.