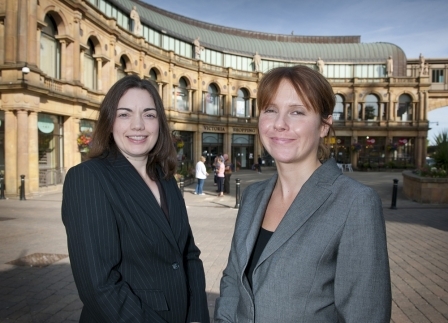 Retailers in Harrogate are being offered fixed price lease reviews following a steady rise in the number of queries from tenants struggling to keep up with their rent payments.
The new service by Berwins Solicitors will assess and report on retailers' lease obligations and suggest possible solutions for a fixed fee of £50.
Sophie Barton, a commercial property lawyer at the Harrogate firm, said the service aimed to help retailers cope with a downturn in trade caused by poor weather and recession.
She advised retailers and businesses to keep talking to their landlords and to try to reach an agreement before the situation became critical.
Mrs Barton said problems often arose where retailers had taken on large premises with high rents and were unable to meet their payments.
"Many businesses are struggling with turnover at the moment and rent is often one of their biggest overheads," she said.
"If tenants currently pay rent quarterly they may be able to agree monthly payments to assist with cashflow or even a payment holiday for an agreed period.
"Businesses looking to downsize their property could ask their current landlord if he has more suitable premises available or they may be able to assign the lease or consider subletting."
In response to the rise in the number of tenants seeking legal advice Berwins is offering fixed fee lease reviews for local businesses to make sure they are aware of their obligations and can take advantage of any break clauses or flexibility in terms.
For further information contact Sophie Barton on 01423 543103 or Emily Wheatley on 01423 543135.