Tributes paid by families of York men who lost their lives while climbing in the French Alps
Two men from York were among the nine climbers who were killed as they traversed Mont Maudit in the French Alps.
John Taylor, aged 48 and Steve Barber, aged 47 both lived in Poppleton and were completing the climb for charity.
John's wife Karine Taylor said:

We are all truly devastated about this loss.

John always had a keen interest in outdoor activities taking up mountaineering in 1998 and was a highly regarded and very active member of mountain rescue teams himself.

John had climbed several challenging mountains across the world, including Mont Blanc on two previous occasions.

He was a highly respected climber and this event represents a significant loss to the UK climbing community.

In his personal life, John was a finance director, working within the public and private sectors.

He will be sadly missed by his work colleagues.

The family would like to pay tribute to the Mountain Rescue teams based in France and elsewhere that tried to save John and his good friend Steve.

They would also like to thank the Foreign and Commonwealth Office for the assistance offered and provided at this time.
John, originally from Manchester, moved to Poppleton in 2003. He leaves behind his wife Karine and his two daughters, Emma (10) and Louise (8).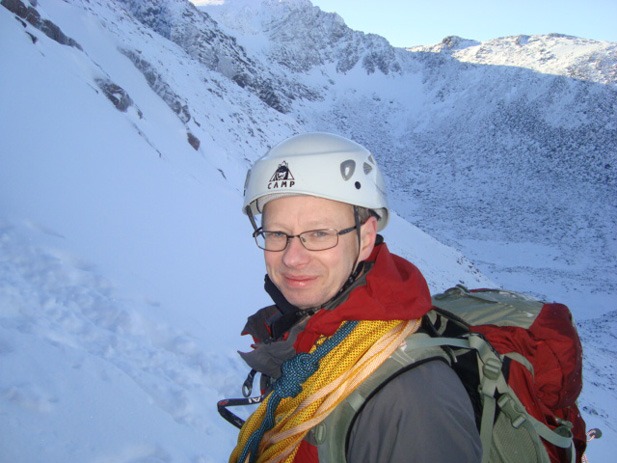 Donna, Steve's long term partner, said:

As might be expected, the family and I are all devastated at the loss of Steve and his close friend John.

Steve has lived in Poppleton most of his life. His parents ran the village Post Office before retiring several years ago.

Steve, like John, loved the outdoors and was a keen walker. He always wanted to climb Mont Blanc, an ambition that this trip was to fulfil. He had been training hard for the ascent and had successfully completed several challenging climbs in Europe and in the UK prior to this trip.

In his personal life, Steve was a Company Finance Accountant with a Leeds-based finance company.

The family wish to express their sincere thanks to the men and women of the Mountain Rescue teams who tried so hard to save John and Steve.

The family also wish to thank friends and close family who have been so supportive at this time.

They would also like to thank the Foreign and Commonwealth Office for the assistance offered and provided at this time.
Steve leaves behind his long term partner Donna and their daughter Francesca (10) his parents and sister Julie.